Stories through our Patients' Eyes
As you can imagine, in a practice the size of Concord Eye Center that's been serving the area for so many years, there are many patients and many stories. With hundreds of procedures and services performed for children and adults, we are proud to share the story of Concord Eye Center through our patients' eyes. But, as we like to say, you don't have to take it from anyone else, if you are noticing changes in your vision or have any concerns with your eyes, contact us today, request an appointment, and see for yourself.
And, if you're reading this as one of our happy patients and would like to tell your story, click here to let us know!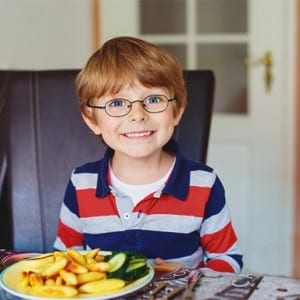 "I took my son to see Dr. Morse when he was about four and a half. My husband and I have no vision issues, so we were really in uncharted territory. Dr. Morse and the Concord Eye Center staff were so forthcoming and honest with information and that was so important for us. This was all new and we really needed all the support we could get. Dr. Morse has been really great – taking the time to explain everything to us. Cal was very nervous about having glasses but once he got them, he could see so much better that he forgot all his nerves and just took to them. We have just felt very comfortable with Dr. Morse and are grateful for the care she's given our family."
"Every morning, I'd wake up and go to put make-up on and I'd see these great big, puffy bags under my eyes — and I was self-conscious about that. My daughter took me to see Dr. Weinberg at Concord Eye Center, and we told him the bags were bothering me. Dr. W. said he could remove them if I wanted and suggested I go home and think about it. At that point my daughter said, "There's nothing to think about! She's having it done!" which, in the end, I did. And I am so happy I did! Dr. Weinberg and the staff were so professional and compassionate, and best of all, I don't dread seeing my eyes in the mirror anymore."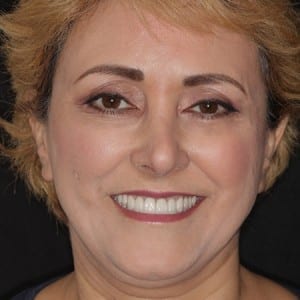 "I've been an eye surgeon in Concord for 22 years and have performed hundreds of surgeries for my patients. I can't tell you how rewarding it is to hear them tell me how their sight has been enhanced and their quality of life improved. My favorite day of the week is my surgery day. My second is the next day when I get to hear the "wows" and see the smiles on patients' faces. I think that's what's been my greatest pleasure in serving the people of Concord and the surrounding towns since 1994. If you have been noticing changes in your vision, I'm proud to recommend that you give us a call."