Comprehensive Eye Care for the Entire Family
From the moment you walk through our doors, you will immediately sense the welcome and friendly atmosphere at Concord Eye Center. At our state-of-the-art optical center, all of our Opticians are certified with the American Board of Opticianry (ABO).
We offer a wide selection of the latest in designer frames (Kate Spade, Coach, Gucci, and more), sports eyewear (Oakley and more), and contact lenses. In addition, our eye glass guarantee is the best in central New Hampshire. Stop by either campus to speak with one of our Opticians and consider your corrective lens options.
We offer single vision plastic, polycarbonate, and Trivex lenses. We have a full line of bifocals, trifocals and progressive lenses with standard or digital surfacing. Sports glasses, swim goggles, and safety eyewear are all available as well.
An Optician's expertise is important in selecting the perfect frame and lenses for your needs. Lens technology is rapidly changing with digital surfacing and improvements in anti-reflective coatings, which are more durable and clearer than ever before. Also popular today, which we offer, is essential blue coating on lenses.
Concord Eye Center is pleased to offer high demand brands such as Ray-Ban, Maui Jim, Coach, Burberry, Prada, Flexon, and Nike, as well as American-made brands State and American Optical. We also have a wide variety of additional brands for you to choose from.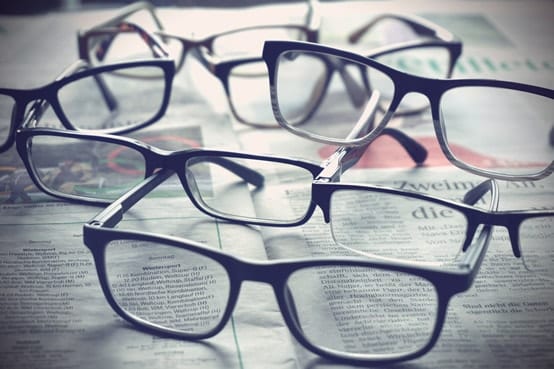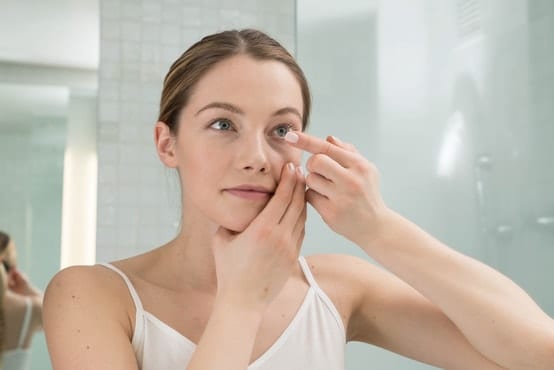 Our optometrists will evaluate and fit patients for contact lenses. There are many factors that will determine what type of contact lens is best for you. Your doctor might ask you questions regarding your occupation, visual expectations, ocular health and other activities that you will be using your contacts for. Almost any prescription can be corrected in contact lenses. Contact lenses are available for the treatment of nearsightedness, farsightedness, astigmatism and some corneal issues. In addition, there are cosmetic and prosthetic contact lenses that can enhance the color of your eye or correct for a color abnormality.
We aim to stay current with the most up to date technologies. Our optometrists attend many conferences and trainings in order to do this. Labs are continually coming out with healthier and more comfortable lenses. Our goal at Concord Eye Center is to provide the highest level of care including the best lens materials and designs that fit your lifestyle.
Concord Eye Center provides a wide variety of brands to choose from for your next pair of glasses.
Now you can virtually try on your glasses and explore some of the brands that we work with from the comfort of your own home. Add your favorites to a Wish List and we'll have a perfect selection of frames you'll love for your next appointment.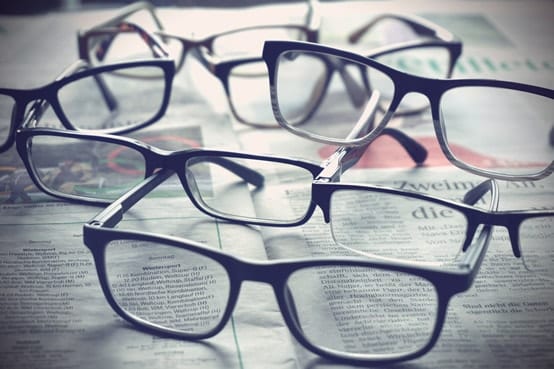 Through Our Patients Eyes
"I took my son to see Dr. Morse when he was about four and a half. My husband and I have no vision issues, so we were really in uncharted territory. Dr. Morse and the Concord Eye Center staff were so forthcoming and honest with information and that was so important for us. This was all new and we really needed all the support we could get. Dr. Morse has been really great – taking the time to explain everything to us. Cal was very nervous about having glasses but once he got them, he could see so much better that he forgot all his nerves and just took to them. We have just felt very comfortable with Dr. Morse and are grateful for the care she's given our family."
Cal's Mom - Concord NH
"Dr. Wasserman knew when it was time for me to consider surgery and I liked that he didn't rush it, that he was really looking for things to get to a point where surgery made sense. When he said it was time, that surgery could really help, we scheduled it. I felt comfortable with Dr. W and with the procedure – I knew I was in good hands and that I'd be fine. It all went very smoothly. My life has improved so much since the surgery – I love that I really don't need my glasses all the time anymore – I don't need them for driving or distance. I didn't realize the cataracts were that bad – I am so happy it's done!"
Barbara - Franklin NH
"I've been an eye surgeon in Concord for 22 years and have performed hundreds of surgeries for my patients. I can't tell you how rewarding it is to hear them tell me how their sight has been enhanced and their quality of life improved. My favorite day of the week is my surgery day. My second is the next day when I get to hear the "wows" and see the smiles on patients' faces. I think that's what's been my greatest pleasure in serving the people of Concord and the surrounding towns since 1994. If you have been noticing changes in your vision, I'm proud to recommend that you give us a call."
Dr Erin Fogel – Concord Eye Center